---
Warwick and Leamington Beekeepers (WLBK)
Warwick and Leamington Beekeepers are a branch of Warwickshire Beekeepers' Association (WBKA), which itself is affiliated to the British Beekeepers' Association (BBKA).
We are an active branch offering a wide range of activities in which you may participate to the extent that suits you. For more about us and our services, please go to who we are and what we do.
We have a membership of over 250 Full (Registered) members, Partner and Junior Members. Please see our WLBK Membership Graph for membership figures.
---
To become a Member of our Branch
Please use the New Members Application Form
Not a WLBK Member . . .
If you would like to attend a Warwick and Leamington Beekeepers event or course but you are not a WLBK member, please contact our Branch Secretary
By joining Warwick & Leamington Beekeepers
you will be helping to support its aims which are to:
Advance the education of the public in the importance of bees in the environment
Encourage a good standard of beekeeping in the area through training and communication
Improve the quality & health of the bees kept by members
Facilitate friendship, networking and mutual support amongst beekeepers in the locality.
---
Donations
- If you wish to make a donation to help with our charitable objectives find out more
---
Local honey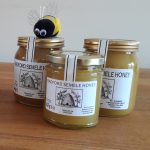 To purchase local honey, please contact us and we will provide you with names and addresses of beekeepers in the Warwick and Leamington area with honey available for sale - please Email Us
---
Honey Show 2023
Branch Honey Show
The Warwick and Leamington Beekeepers Annual Honey Show took place on 23rd September, 2023 at Kings Hill Nurseries, as part of their Autumn Fayre
A full list of outcomes of the Honey Show can be seen here.
---
---
Christmas Party 2023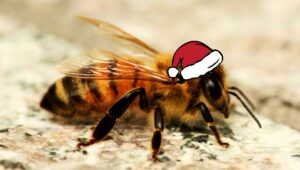 15th December,  7.30 – 10.30 pm at KHN
Hot Food, Party Games, Live Music and (optional) Dancing
Members free, guests £7.00
We need to know numbers so please book by 13th December
---
---
Using the Honey Extraction Facility
There is a new section with instructions on using the Association's Honey Extraction Facility
On this page you will find a sequence of short videos explaining how to use the equipment in the Facility
---
For Sale & Wanted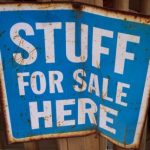 Find a bargain...
Buy and sell
your items
absolutely FREE
---
WLBK Introduction to Beekeeping Course (ITB) 2024
W&L Beekeepers holds weekend courses in Spring each year, covering the major basic theory elements of managing honey bees.  The 2024 course will take place on the 20th and 21st April at Kings Hill Nurseries, Kings Hill Lane, CV3 6PS. Click here for further information.
---
Taster Days
Our Taster days are aimed at those who would like to learn a little about honey bees and have (weather permitting) the opportunity to get close up to a colony of bees, accompanied by an experienced beekeeper.
OUR 2023 TASTER DAYS ARE NOW COMPLETE.
Keep your eyes peeled for announcements regarding our plans for 2024.
---